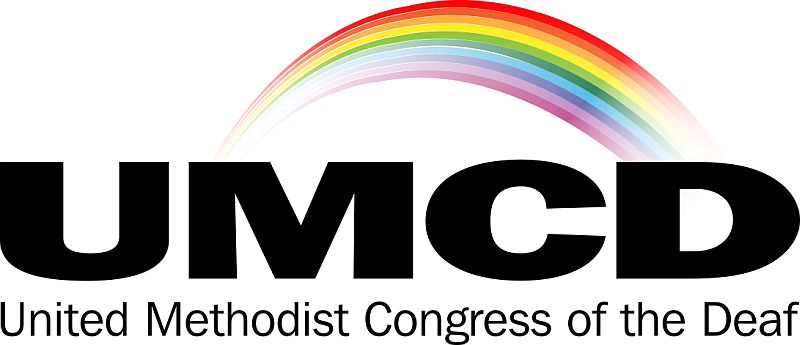 The United Methodist Congress of the Deaf celebrates and promotes
Christian leadership and discipleship within the Deaf community.
---
20200715_173023_1 from Ken Grant on Vimeo.
Upcoming events
December 4, 2021, Signing for the Holidays, contact Leo Yates, hosted by Baltimore-Washington Conference Deaf Ministries and UM Congress of the Deaf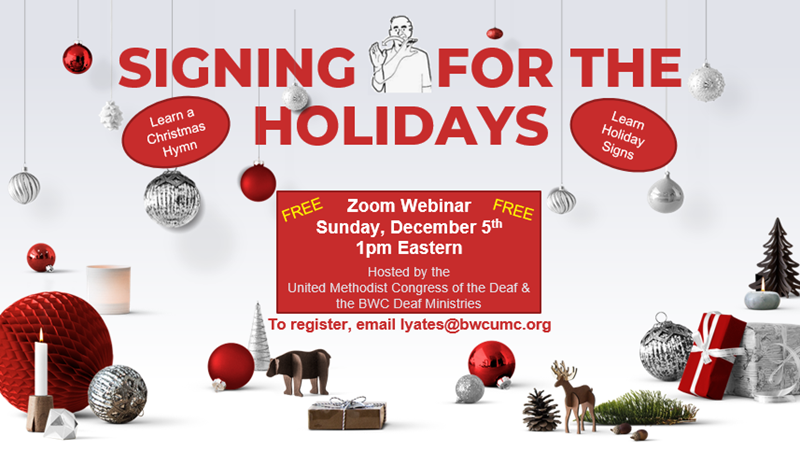 December 2021, Deaf Advent Bible Study, contact Leo Yates, hosted by Baltimore-Washington and Pen-Del Conference Deaf Ministries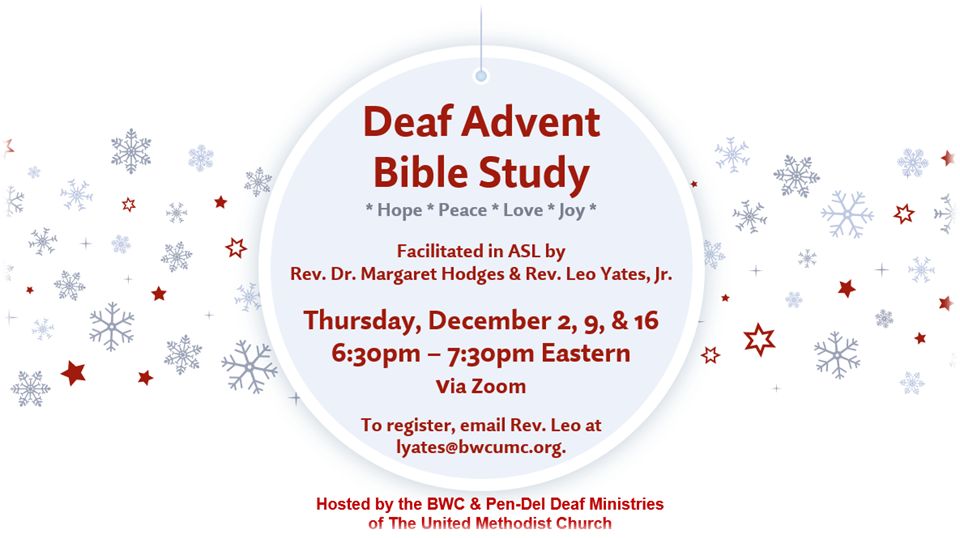 Bible Study: Improving accessibility and inclusion for our faith communities
---
News and Reports
Quick Starting Church Accessibility for Late-Deafened Persons (UM Disability Blog)
September 2021 DHM Newsletter—Lovers Lane Deaf Ministry move
November and December lunch, Grace UMC
UM Blog: Deaf People Sharing their Spiritual Gifts of Music
July 17, 2021: Church Interpreting Academy
---
News Archives and Articles
Jurisdiction News
World Federation of Deaf Methodists
Maps of DHM and UMCD missions and grants

---
UMCD Information
Join and Support Us
Contacts/Information
Publications
UMC ASL glossary project
By-Laws
Links
In Memoriam
UM Committee on Deaf and Hard of Hearing Ministries
UMC disability group page

Please visit the website for our partners in ecumenical ministry, the Evangelical Lutheran Deaf Association (ELDA). As a partner in the Deaf ELM collaboration between Deaf ministries, we seek to share information and resources in ways that strengthen and support one another. Read more about this partnership. Feel free to explore the ELDA website, contact them about attending churches, participating in mission trips, and other opportunities for shared ministry. Also be sure to use the church directory site to find a church or deaf ministry near you.
---
Search our site
---
Welcome! You are visitor number

Click here to contact the webmaster.

Site design by Tim Vermande. Contents copyright 2015-2021, United Methodist Congress of the Deaf.
---
This site uses "cookies" to track page usage so that we may know what features are the most popular and thereby make it more useful to our visitors.
Click here for full Privacy Policy and Terms of Use.