<!==pictures 0.75 ratio, 200 x 267 pixels==!>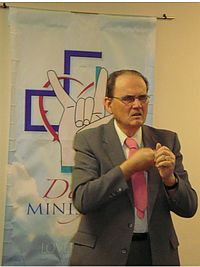 Richard Brownalenoir: Charles Richard Brownalenoir of San Marcos, Texas, passed away after a hard-fought battle with colon cancer on July 22, 2015. His loving wife, Esther, was by his side singing songs and praying with him to the end. He was born Charles Richard Brown on October 6, 1930, to Charles Richard Brown and Eva Drum Brown at their home in Charlotte, North Carolina. He graduated from the North Carolina School for the Deaf and went on to Gallaudet College where he received his Bachelor of Arts in Architectural Engineering and was valedictorian of his graduating class in 1956.
Richard met the love of his life, Esther Marilyn Dixon, at Gallaudet College. The two married in 1957 shortly after Esther graduated from college.
Richard was ordained a deacon in the Methodist Episcopal Church in 1964 and continued to dedicate his life to sharing God's words with the Deaf community. While ministering to the Deaf, Richard also maintained an active career as an architect with firms in North Carolina, Wisconsin, and Texas. Richard served as the first board president of Lovers Lane Academy for the Deaf.
Richard's love of history and his roots in North Carolina, led him to legally change his name later in life to Brownalenoir in honor of Lenoir county, where he was born.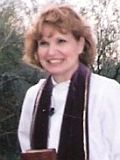 Rev. Diana Williams
---