Tim Vermande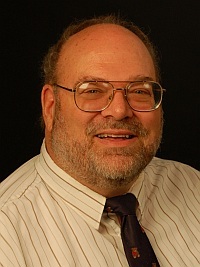 Tim holds an M. Div. from United Theological Seminary and an M.A. (ABD) from the Graduate Program in Religious Studies at Southern Methodist University. He teaches at a college in Indianapolis. His field of research is the use of images and language drawn from disabilities in religious practice.
Tim has a passion for including everyone in worship and congregational life, spurred by his own experiences in growing up with a birth injury, polio, and injury from an accident. He is hearing, but deals with a form of auditory masking.
Tim is the webmaster of the United Methodist Association of Ministers with Disabilities and the Disability Ministries Committee of the United Methodist Church. He sits on the Indiana Conference committee on Disability Concerns. He is a member of St. Luke's UMC in Indianapolis, and has been a resident theologian at Preston Hollow United Methodist Church in Dallas.
Among other things, Tim likes trains, so he humorously says his favorite verse is Isaiah 6.1, where God's own Lionel set fills the Temple. In more serious times, he cites Romans 8.35, that nothing can separate us from God's love.