Northeast Jurisdiction
---
September 2021 - May 2022
By Rev. Leo Yates, Jr., LCPC
Using Deborah Meyer Abbs, Belonging: Accessibility, Inclusion, and Christian Community, Emmanuel UMC, Laurel MD will host a Bible study every third Saturday on Zoom. Leaders will be Kathleen Charters and Leo Yates jr.
Closed captioning will be available and ASL will be provided on request.
Register for the event on Zoom.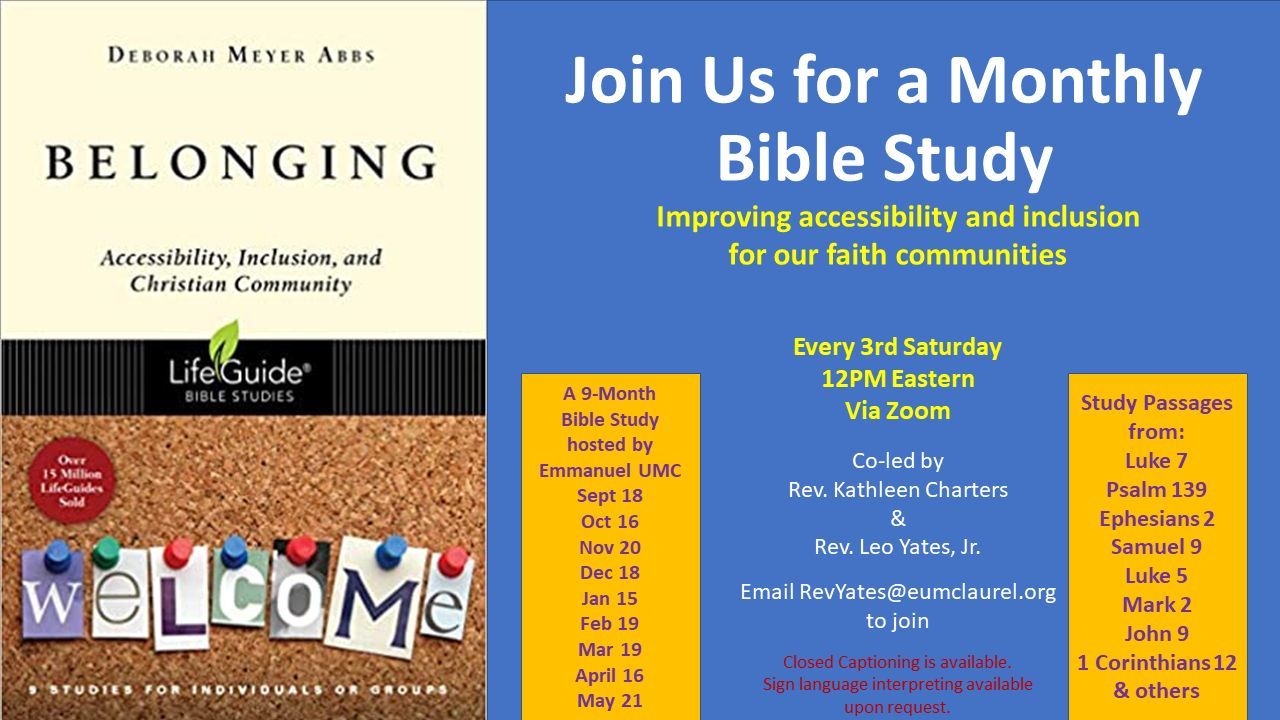 ---