Northeast Jurisdiction
---
August 2021
from Bishop Peggy Johnson
In August 2021, a Deaf adult camp was conducted at Camp Pecometh in Centreville, MD, by the Pen-Del Conference. Stephanie and Clellie Merchant and Carol Stevens and a host of volunteers and staff people made it work! The camp got so big it has been split into two camps and two locations.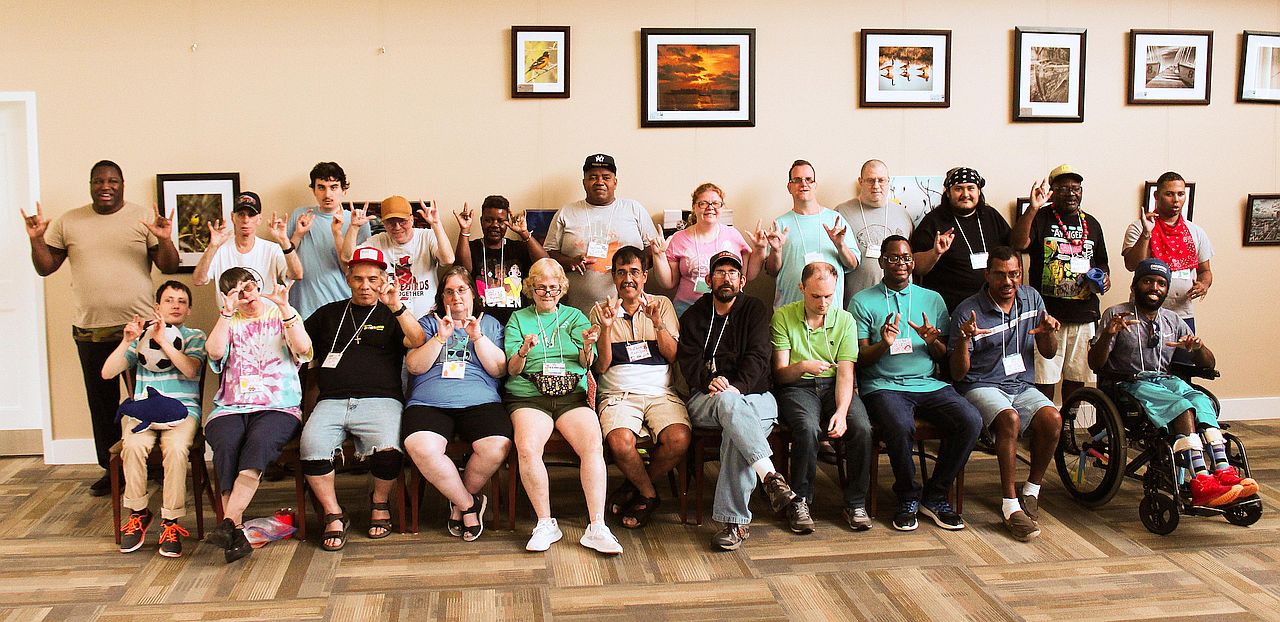 from Carol Stevens
Photos from the second camp in Eastern PA with Deaf campers.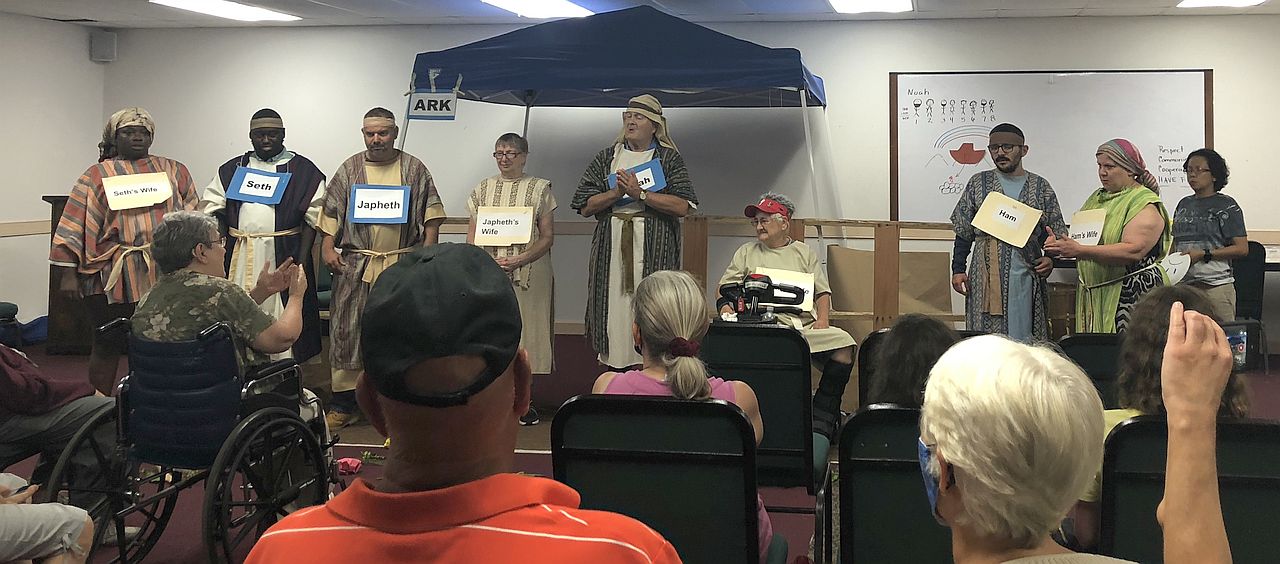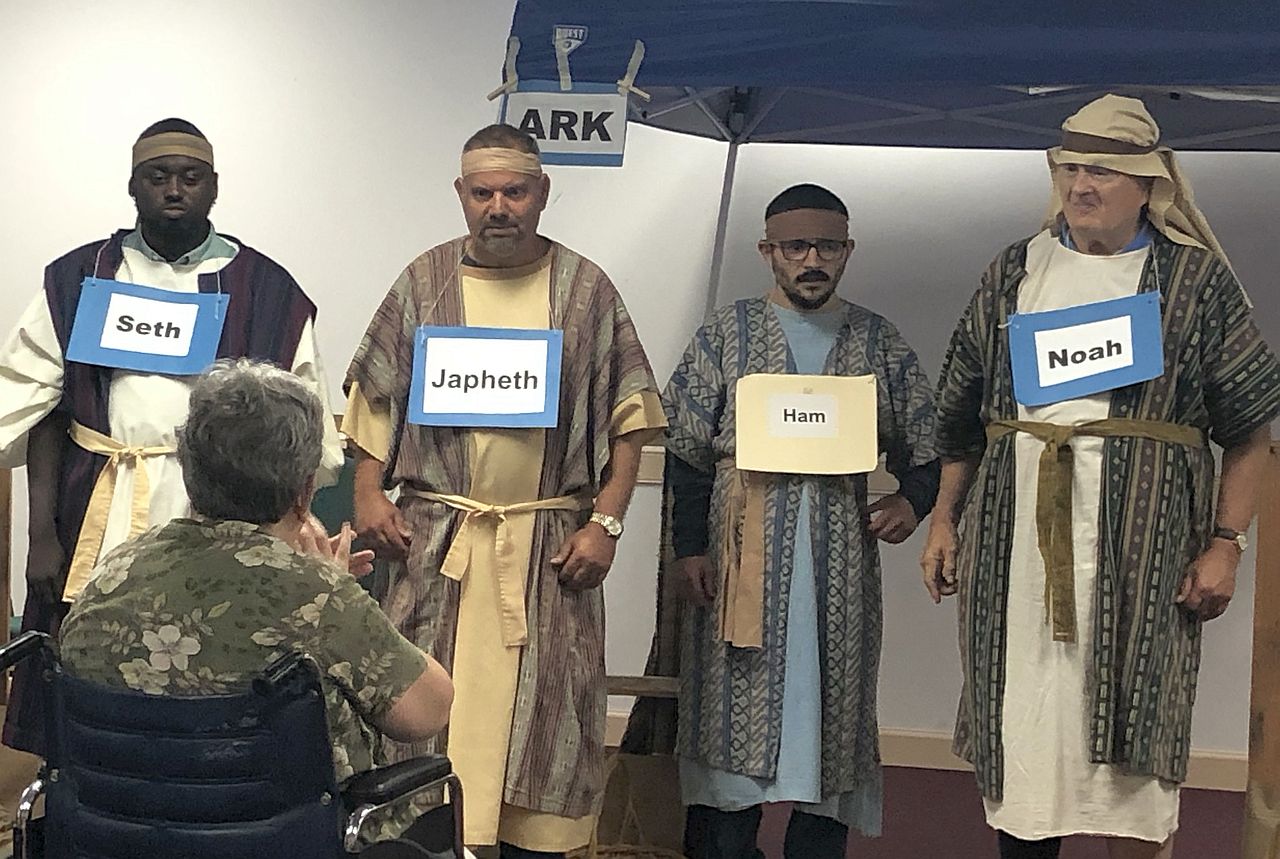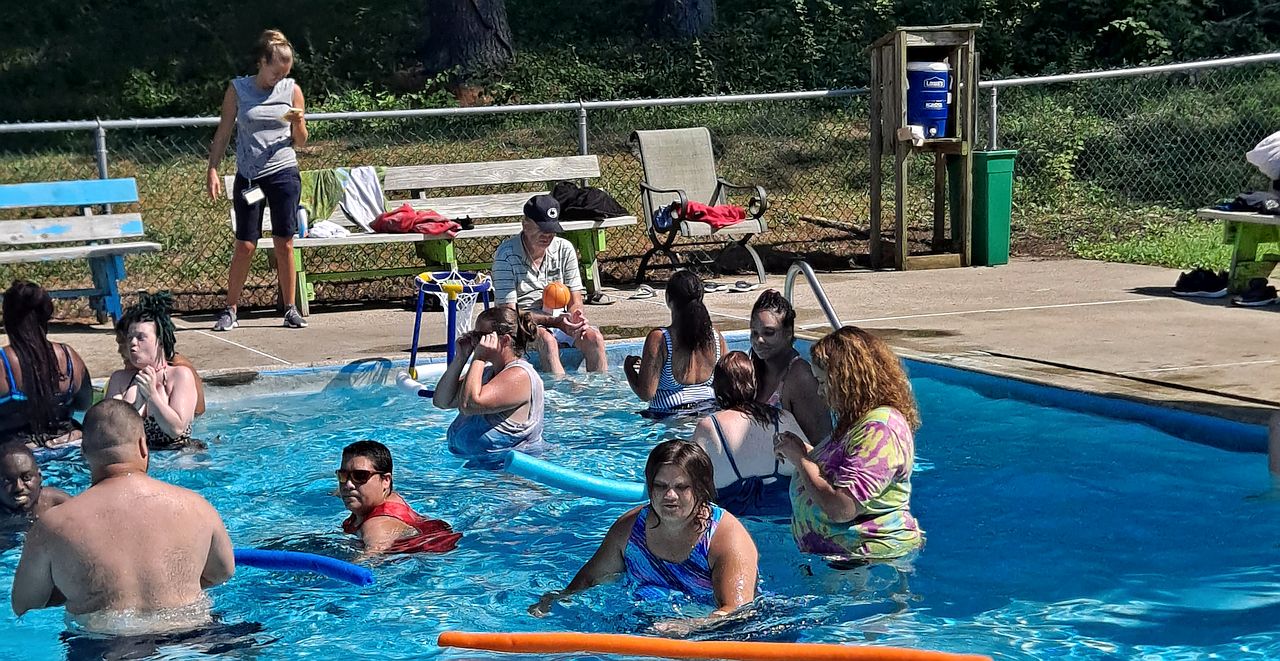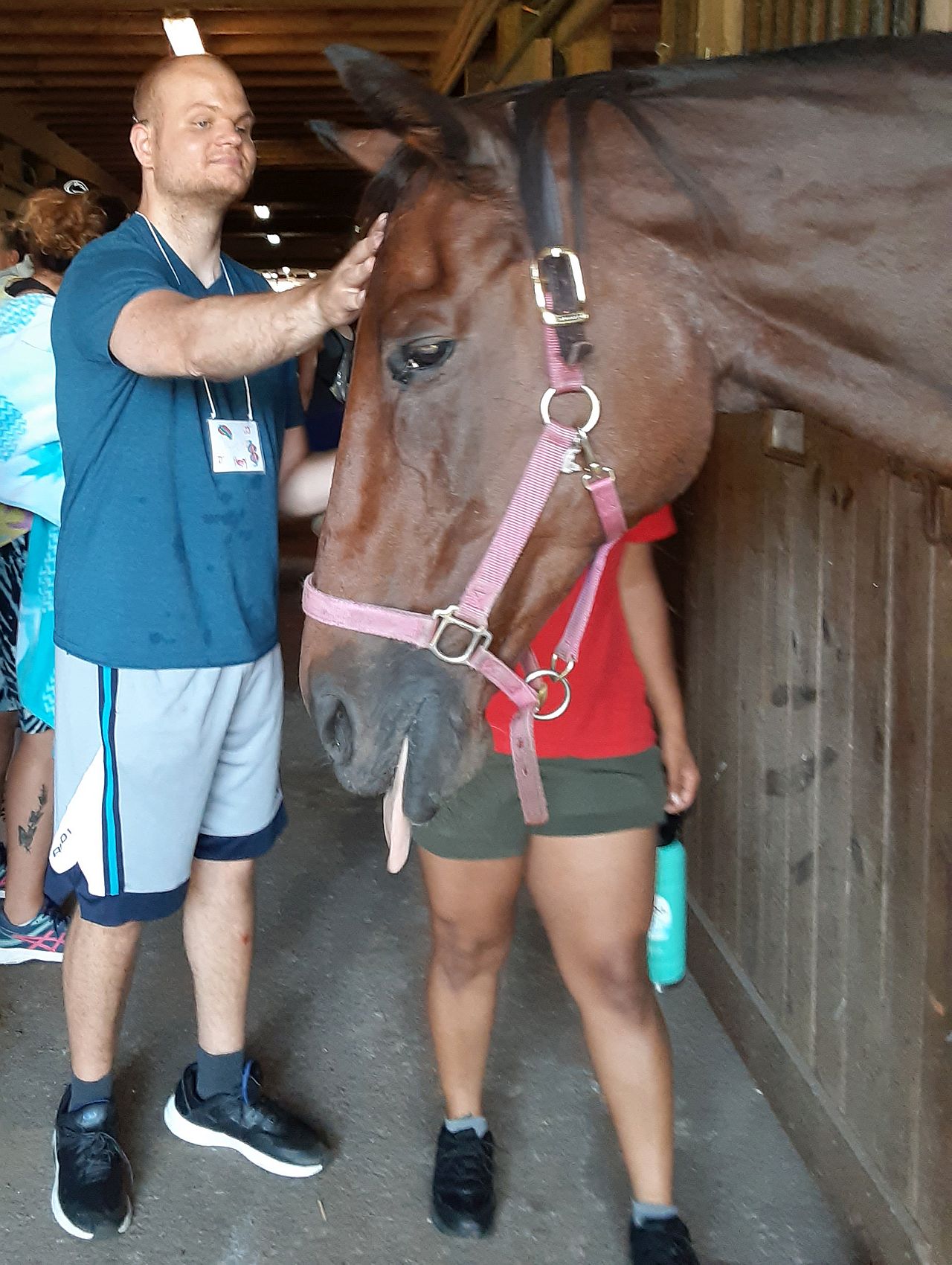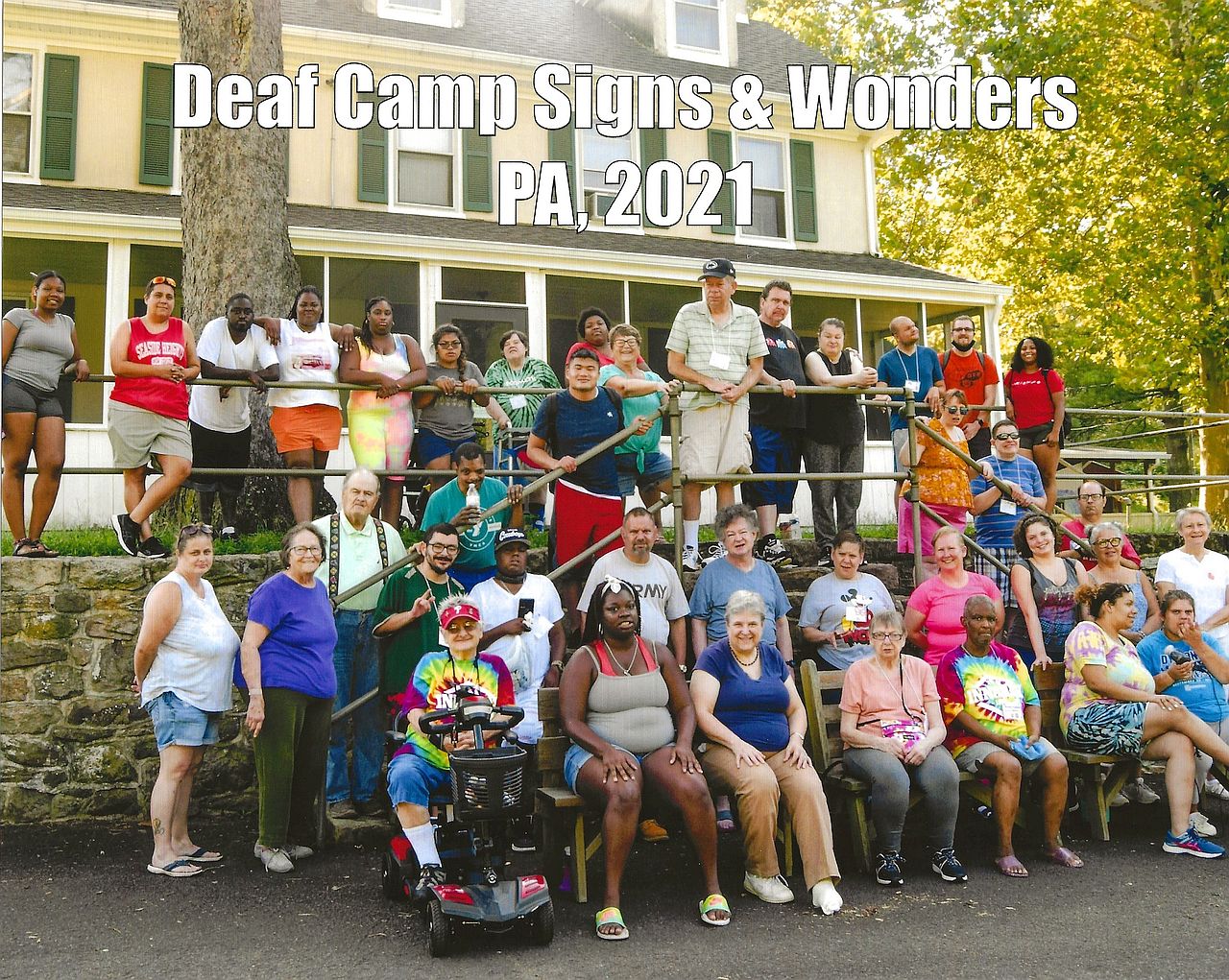 from Lisa Wirkus
After missing a year of camp because of COVID, 14 developmentally disabled Deaf campers were delighted to get back together again at West River Camp and Retreat Center near Annapolis, MD for Young Adult Deaf Camp June 20-25, 2021. Because of COVID, all of the camp groups were separated into cohorts, which was a huge blessing for the Deaf camp, because it meant we got to do all the activities together as one big group, and we only needed one interpreter for each activity. All the campers and the counselors had a wonderful time reconnecting, learning about God, taking a beautiful and LONG scenic boat ride (and even taking turns driving the boat!) swinging on a giant swing, swimming daily, playing lots of games, roasting marshmallows over a campfire, and tubing on the river.
We worked together as a team to keep one another safe, helped one another through the obstacles we faced during the week, and we noticed the Holy Spirit moving in a powerful way throughout the entire week of camp. We can't wait to gather again in 2022. If you know of any developmentally disabled Deaf adults who would benefit from a Christian camping experience, please feel free to reach out to the volunteer director of the Young Adult Deaf Camp, Rev. Lisa Wirkus.
---