Northeast Jurisdiction
---
July 17, 2021
Church Interpeting Academy
By Rev. Leo Yates, Jr., LCPC
This event, sponsored by United Methodist Committee on Deaf and Hard-of-Hearing Ministries, Bethel AME church, and Emmanuel UMC, offered three tracks:
Introduction to Church Interpreting (beginners), instructor: Laura Smith
Interpreting Scripture (intermediate), instructor: Leo Yates, Jr.
Introduction to Sign Language (beginners), instructor: Todd Goldberg
The goal of this event was to prepare churches to be better inclusive of Deaf and hard-of-hearing audience, and to introduce the field to anyone interested in becoming a church interpreter. This is done at a time when many are striving for equality and social justice, in hope of supporting churches to take concrete steps in this direction. The collaboration between The AME and UMC Deaf ministries shares a unique opportunity for working together in unity.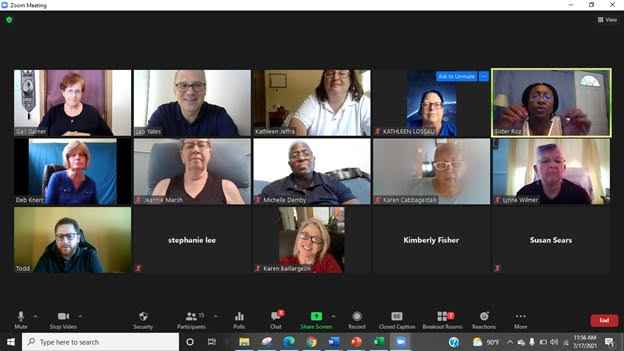 The event began with a brief worship service and then an overview of Deaf ministry, which touched on history, theology, Bible, and education. It also considered Deaf culture. The breakout groups were conducted simultaneously by the respective instructors.
At the conclusion of the event individuals were provided additional resources and a free copy of Interpreting at Church: A Paradigm for Sign Language Interpreters.
A few comments from the participants:
"Learned many new things. Glad I attended."
"The instructor was very knowledgeable and engaging."
"I loved the breakout session. Our instructor was so funny and relatable! I really enjoyed it and would love to take more classes with him!!"
"The instructor is very experienced and is personable. I felt the class was more free-form than organized. I did learn a few motions."
"Thanks for your work and organization of these workshops."
"Interesting topic...enjoyed the group sharing as well."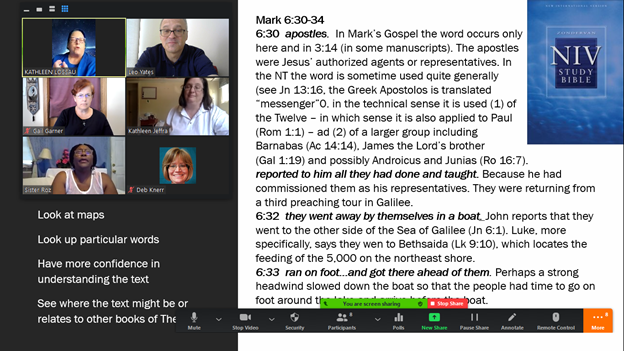 Look for the next virtual Church Interpreting Academy!